Best colours for babies bedroom
|
When it comes to decorating babies bedroom you might find yourself stuck as to what colours to use, even if you know the gender of your baby this can still be a difficult decision to make, especially after hearing horror stories of people being told the wrong gender for their baby. When your baby is first born their eyesight will only be able to see black, white and grey tones well, so effectively it doesn't matter to baby what colour you decorate their room, though of course it doesn't stay that way for long.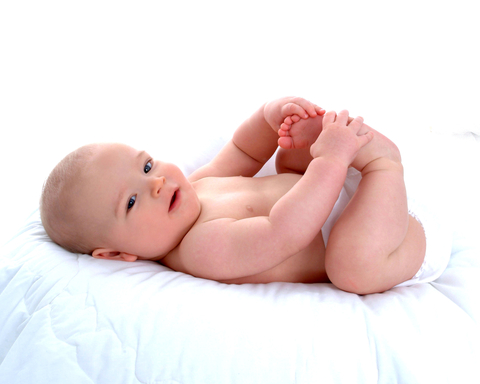 Best colours for a baby girl nursery:


A combination of white, pale pink and powder blue is absolutely beautiful for a little girl, if you are reluctant to have blue you could switch this for a soft lilac instead. The white helps to balance the two colours, ensuring neither of them become overpowering.


Pink and black, or pink, black and grey, is becoming a popular choice for girl nurseries. Pale pinks are preferred but some are using rosy pink tones too.


Pale pink and lime green is an adorable colour scheme for a little girl, particularly with white and yellow accents to keep the room brighter.


Best colours for a baby boy nursery:


Navy blue and white, or even a navy and a powder blue and white, are the stereotypical colours to have for a little boy and they do work well together. The white helps to keep the room light and airy, while the blue adds some masculinity to the room.


Green and white or brown and white is also idea for a baby boy, it brings the feeling of nature into the nursery and the colour scheme is not too feminine.


Black and lime green is a bold and masculine colour scheme for a little boy, though you will need to add some white or lighter tones so that the room does not become too dark.


Best colours for a gender unknown nursery:


Green and brown, natural shades like this are perfect when you have no idea what the sex of your baby is, adding little flecks of white and yellow helps to keep the room looking brighter. This colour scheme adds a regal and elegant touch to your nursery.


Beige and brown tones are a perfect alternative to green and brown if you do not wish to use the colour green in your nursery. Finding neutral tones bedding and décor is easily done as they are so readily available.


Grey and white is another perfect colour scheme to use if you aren't sure what you are having or want to keep the nursery gender neutral. These colours work well with lots of other colours, giving you the option to add another colour later on.


Purple combined with either white or black are ideal for boys and girls, while also giving your nursery a luxurious feel.


Black and white, why not embrace the colours your baby is first able to see, this colour scheme will allow you to add further colours later on and looks very sophisticated.


Colours to avoid include big and bold blocks of colour, particularly red which can be confusing for a baby and is often associated to aggression and an inability to focus. Softer shades are always preferred for babies as babies can perceive these colours better as they develop. If used properly red can be part of your nursery as it has been proven to energize the body.
Of course the colour scheme you decide on should be based entirely on your personal preference, choose the colour scheme you like the most for your little prince or princess. Remember, there is no right or wrong way to decorate your nursery, furthermore, your baby won't stay a baby for very long, so you will likely be redecorating in a couple of years anyway.
Copyright © 2012 Babiesbase.and respective owners. All rights reserved.
Other product and company names shown may be trademarks of their respective owners.