Child
It is amazing how fast they grow up, this section covers all aspect of parenting, how to select a school, what is best for education and the development of your child.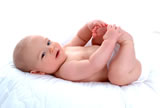 Now that your kids are out of school for the summer you have probably heard "Mom,I'm bored" at least once. So what can you do to combat summer boredom without having to drag your kids all over town for a million different activities or f...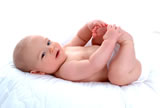 When you think the time is right you may consider helping your child start turning those scribbles into they enjoy making on paper (and everywhere else) into something a little more legible. One of the first things children learn to write is their name, a...

Copyright © 2012 Babiesbase.and respective owners. All rights reserved.
Other product and company names shown may be trademarks of their respective owners.