sivklemets
Originally from Stockholm in Sweden, Siv moved to Los Angeles in 1998. Siv is married with one son. She loves to write in both English and Swedish and her articles cover all aspects of infertility, pregnancy issues and parenting and is also an active member of the babiesbase forum where she is currently a moderator.
Originally a trained medical microbiologist Siv now works for Babiesbase as its webmaster.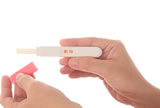 If you have been expecting your regular monthly period but it is overdue there are a number of reasons why your menstrual cycle is running out of its normal routine. Here are 12 common reasons why, there are of course many other causes:- Pregnancy, th...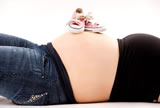 Whilst pregnant it is important to take good care of your health, a balance between eating healthy food and keeping fit is essential. Eating healthily whilst pregnant will ensure your baby develops normally and you keep fit and well. It is not necessary t...

Copyright © 2012 Babiesbase.and respective owners. All rights reserved.
Other product and company names shown may be trademarks of their respective owners.